HELENA - The Bullock administration Thursday issued its final estimate on how federal tax cuts will impact state tax revenue, saying the new law will cost the state budget $20 million through June 2019.
State Budget Director Dan Villa, speaking to reporters at the Capitol, said the administration decided to lower a $46 million estimate from three weeks ago, after talking further with state analysts and private tax experts.
"With experts on both sides, we thought it appropriate to err on the side of less loss in state revenue, because that was really the legislative intent of Congress," he said.
Villa also said the state can absorb the loss without cutting any services and that a special session won't be needed to make any further spending cuts.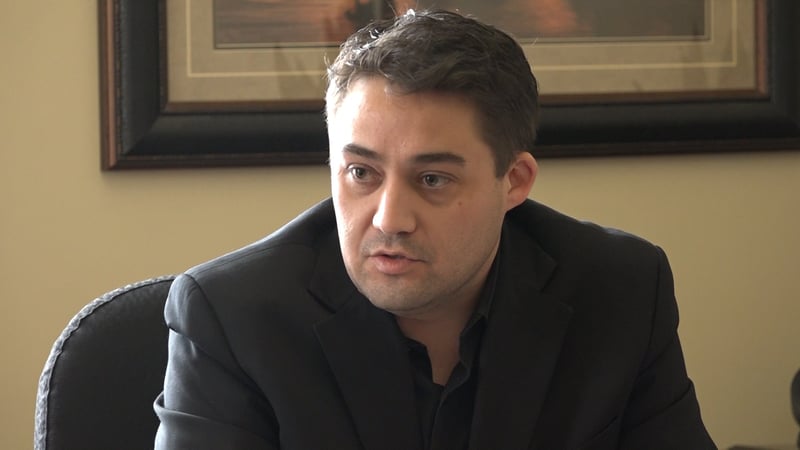 (State Budget Director Dan Villa)
"Coming out of the (last) special session, the last thing Montanans wanted was another one," he said.
The Legislature met in special session last November and cut state spending by $76 million, as part of a package of decisions to offset a shortfall in state tax revenue.
Republican lawmakers, who generally support the federal tax-cut law passed by Republicans in Congress last month, have said earlier estimates by the Bullock administration of the tax bill's impact were overly negative.
On Thursday, Republican Senate Majority Leader Fred Thomas of Stevensville told MTN News that he thinks the latest estimate is still wrong – and that the federal tax cut will spur the state's economy and lead to more state tax revenue.
"We don't think there is anything but a positive effect on state revenue," he said, noting that the federal law will cut Montanans' federal individual taxes by an estimated $750 million this year, on top of cuts in corporate taxes.
"It's leaving $750 million in our economy, instead of stripping it away in taxation," Thomas said. "One way or another, that makes its way back into state coffers."
Villa acknowledged that the administration's estimate did not take into account any increased economic activity stemming from the tax cut.
Villa said the estimated loss stems primarily from a change in corporate income-tax law that allows businesses to take larger deductions up-front for certain expenses. That change will cost the state nearly $27 million through the middle of next year, he said.
Repealing a federal mandate to buy health insurance also will mean about $3 million less in premium tax revenue, he added.
Those losses will be offset by nearly $10 million of increased individual state income taxes, because lower federal taxes mean that Montanans will have more reportable state income, Villa said.