First People's Buffalo Jump State Park, located just a few miles west of Great Falls, is filled with history and stunning scenery, and started off the new year with a hike - a tradition of many parks.
"This is a project that has gone on across the nation with America's state parks, which is an organization of the 50 state parks across the nation. These are hosted all over the nation, these first-day hikes, specifically in-state parks," park manager Clark Carlson-Thompson explained. "It lets folks know just about the existence of their state parks. Maybe they can learn some new things if they go there frequently. Just a nice chance to get out, like today, just a beautiful sunny day here in Montana."
For hundreds of years, Native Americans stampeded bison over the mile-long cliff. But now, the top of the jump provides expansive panoramic views of the Rocky Mountain Front, the Missouri River valley, and the buttes and grasslands that characterize this High Plains setting.
The park website states:
The bison jump site consists of a mile long sandstone cliff; there are remnants of drive lines on top of the cliff and there are up to 18 ft. of compacted buffalo remains below the cliff. The park has an interpretive trail, picnic tables and a black-tailed prairie dog town to help the visitor better understand the epic history of hunting on the high plains.
Dan Mitchell has explored the jump numerous times, and decided to give it another go: "It just kind of seemed like the really cool thing to celebrate the new year."
He says the views of the jump, coupled with its unique history, is what intrigues him the most.
"I really love the geological formations and stuff, but also the history of it. The natural and the anthropological history as far as the wildlife, the cliff itself, the native plants, and also the history of the buffalo jump and the genius ways they orchestrated this whole hunt," Mitchell explained.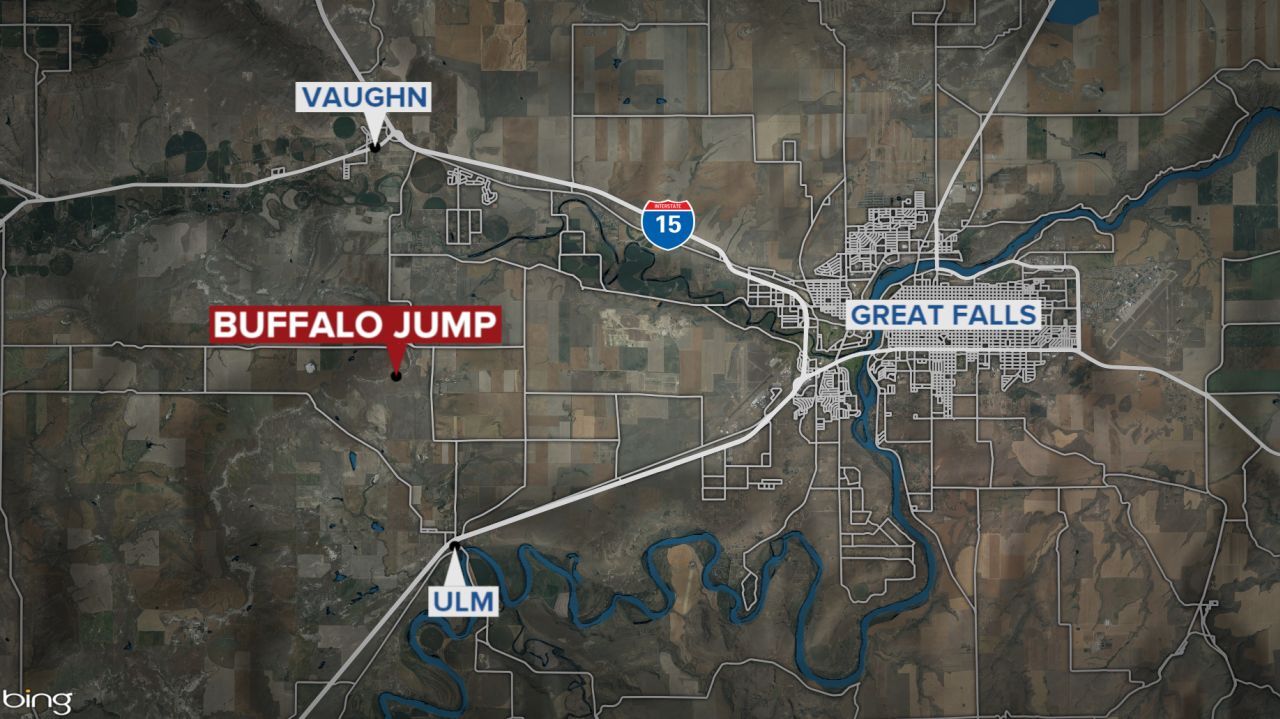 The park is 3.5 miles north of Ulm, just off Interstate 15 at Exit 270.